Posted by GTR
on 28 November 2011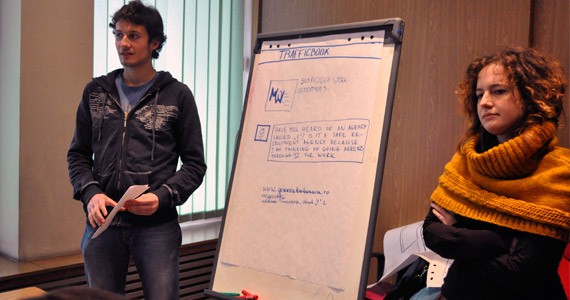 Last week, Maria Chiara, Adriana, Francesca, Eugenia and Mihaela, members of our team, attended to a conference sustained in Bulgaria. The meeting started with a general presentation of the phenomenon of Trafficking of human beings, about the psychological portrait of the victims and pimps. The participants where divided in two groups each one had to find out modalities to proper inform the teenagers about the risk of using social networks. Each team presented his conclusions, participants agreed to release a printed material based on their work.
The second part of the conference was dedicated to the bulgarian legislation on THB comparing with the EU laws. Were also discussion about prevention methods of human trafficking in Bulgaria who is also an origin and transit country.
The last part of the conference we had debates about the role of media in combating human beings trafficking.