Posted by GTR
on 21 February 2012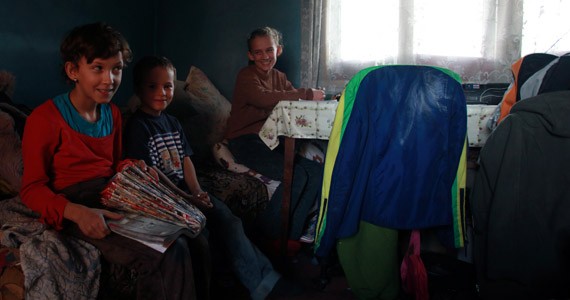 As you know, this winter we went to offer gifts to needy families around of Timisoara. We passed hundreds of families for several days, and we saw so much poverty that week …
Looking at the computer today, we found the folder with the pictures from that days. Now we see them with different eyes. Details that we didn't notice in December are coming out.
The only publication of this house is the stack of free promotional offers that children store and kept with great care. Like a printed magazine, the pages with thousands of products enable these children to dream of a better life.