Posted by GTR
on 19 January 2012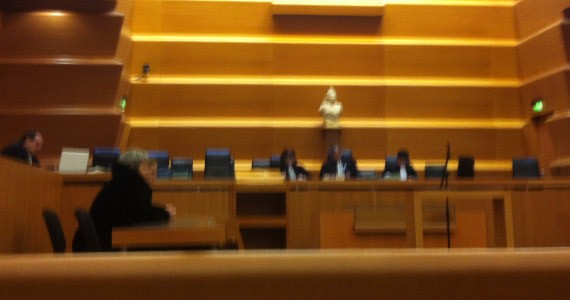 Another experience. For the first time, at the invitation of the Court of Appeal of Grenoble, Generatie Tanara Romania was a civil part in the process of trafficking. Roma family accused, victim girls from Romania, Bulgaria and Czech Republic.
For nearly 20 hours we listened to the prosecutor charges, the defendants answers, testimonies of victims, we saw evidences … It was more than interesting. It's very much to tell about … and I promise to come back tonight with more.
Just to tell you that after a surveillance activities which unfortunately could not take place only within a limited time, about five months, the pimps profit was estimated at 580 000 euros, money earned only from girls forced to work like prostitute. They were discussions about violent offenses, weapons possession and trafficking, possession and manufacture of false documents … There is much to tell. I come back with more pictures and sentences imposed by french magistrates later.