Posted by GTR
on 18 September 2011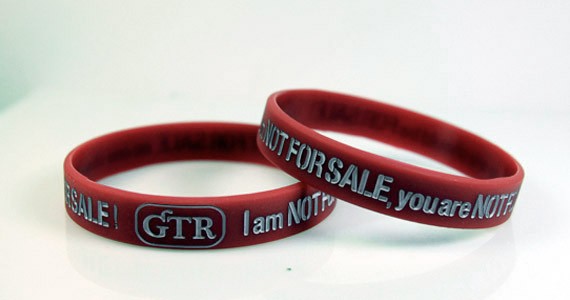 Now, acquiring a GTR silicon bracelet you can support our programs in Romania. "I am not for sale, you are not for sale, nobody should BE for sale!" Is the message engraved on them. Gate and show that no one should be for sale. If you want to enter in possession of a silicone bracelets engraved just send us an email and we will find a solution for the product to reach you. It cost 10 lei, about 2,5 Euro but you will be part of a campaign, and your gesture will help dozens of victims of trafficking.
P.S. – Thanks to all those who so far have joined our campaign. Send us a picture wearing your bracelet and we will add to the site.